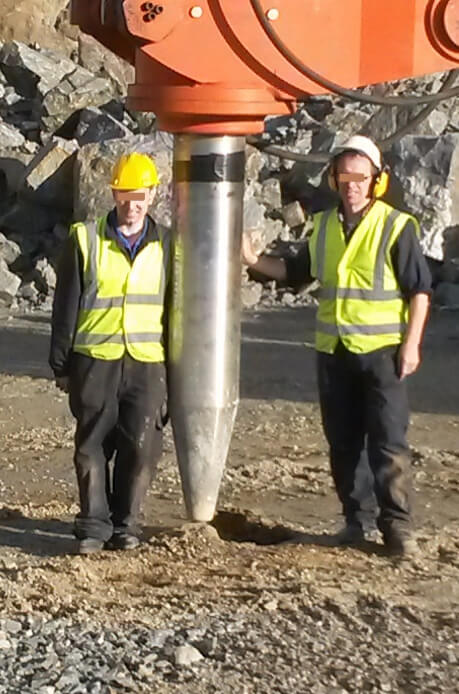 THE ONLY
VIABLE
ALTERNATIVE TO
EXPLOSIVES
Can't use blasting? The best alternative is the Terminator. For armor stone, the Terminator is miles ahead of anything else on the market including blasting. Up to 75% usable rock, compared to 20-30% with blasting. Dollar-for-dollar, the XT model Terminator out-produces all other non-blasting methods and has the lowest cost per tonne.

For extraction of any rock or civil works, especially medium to hard rock, from 2 - 5 times faster than alternatives when matched to the same sized excavator. A huge saving is in excavators, operators, fuel and maintenance. Your excavator purchase and operating cost is far lower than for other options. Excavators can be old - the Terminator principle does not shock the excavator or operator and does not damage frames or hydraulics.
For demolition, Terminator will break any strength and thickness or concrete and hit at any angle. You can use the huge chisel to lever and move rock around, and it lasts up to 20 times longer than conventional chisels.
Maintenance is simple. Follow a few golden rules and you will get many thousands of hours of service. A special feature protects the hammer from excess dry hitting. Spare parts are easy to change.
DISCOVER
UNRIVALLED PERFORMANCE
Terminator® Impact Hammers excel in the most testing environments, outperforming conventional methods in the following fields: